While designing a website can be quite interesting and satisfying, it also comes with its challenges. In order to make sure that the web design is responsive, relevant and easy to navigate, you have to pay attention to a lot of small details. In the beginning, you might be confused as to which area to focus on in your web design, whether to go for UX, user experience, or UI, user interface. For tour companies and travel businesses, both might work quite well. However, focusing on UX might get better results with generating traffic and converting leads.
According to a study, around 75 percent of people form an impression about the credibility of a business from its design. If say, a hotel has developed a mobile app along with a smooth running website that stresses upon user experience, its customers might find it easy to look up the relevant information, choose their tour locations and make bookings without any problems. Let's give you a better idea of both UI and UX, so you can see why you should be paying a little more attention to the experience than the interface.
UI
User Interface is one of the most important and critical factors in web design. It is about the way your web page appears to the consumer and includes elements such as color, typography, menus, text, tags and visuals which will guide the user in a design system as a whole. With UI, you are making your website appeal to the eye instantly and give your audience a good navigation experience. While this has a lot to do with how your website looks, the interface also plays a huge role in increasing the efficiency and accessibility of a platform.
So think of it this way. For a website that focuses on tour operating, you would want to include images, sliders and videos to engage the users and give them an idea of the location. However, you don't want to make it too difficult or complicated for your audience to find something of their interest. So your interface will be about using certain colors, drop-down menus and buttons that highlight different categories of tours such as cycling or kayaking.
Basically, user interface is about creating a visually appealing layout that is well-spaced, has the right color scheme and is not cluttered with information. It can be combined effectively with user experience to design a website that attracts users, retains visitors and has a high conversion rate. If you want a clearer idea of successful user interface, then take a look at the websites of Airbnb.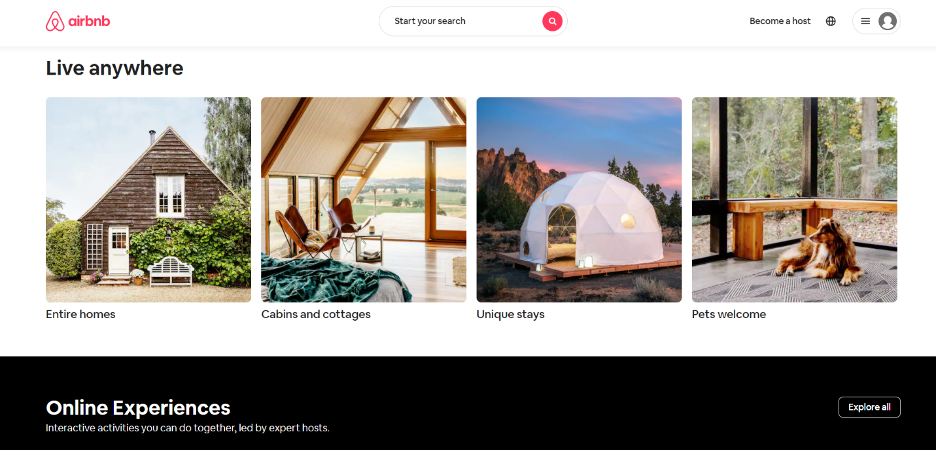 Image Source: airbnb.com
From the beginning, you can see how it gives clear-cut options to the visitors to enter the information and begin their search. The categories are defined with appealing images and call-to-action buttons are placed in the right manner where the user can simply click and make a booking.
Similarly, if you consider one of the websites designed by Tiger Tourism for one of their clients, you will see how the interface is user-friendly and interactive. Paradesa Borneo is a tour company organizing adventurous and cultural tours for people around the island. On its website, you can see soothing green colors, high-quality images and descriptive text that tells you about various places like parks and caves.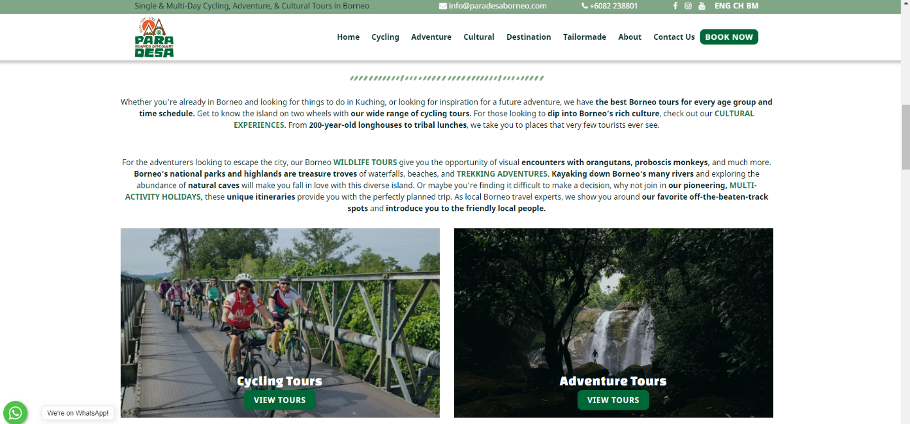 Image Source: paradesaborneo.com
UX
When it comes to UX, this is something that you should be highly focused upon. The experience is about getting research, creating content strategies, testing and planning a proper wireframe for the website. Essentially, this is what makes a webpage work. In order to make it easy to navigate, link to the right landing pages and help the user interact with the website. Look at it this way. While the results of a good interface are more visible on the website, the user experience is a process that keeps the website up and running.
So while visitors may not be able to visualize a lot of the elements of UX, they will get to experience them. When Steve Jobs said, 'Good design is not just what it looks like and feels like. Design is how it works', he may as well have been talking about this. By paying attention to the experience, you can narrow down the behavior of your target audience, figure out their preferences and come up with ideas accordingly. Take a look at another website designed by Tiger Tourism. Go West plans tours in Australia and provides people with extensive one and two day tours.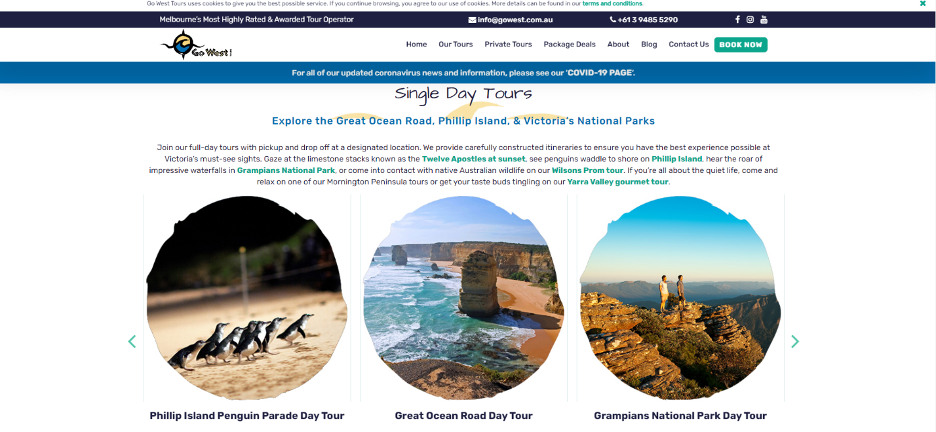 Image Source: gowest.com.au
The web page is fairly simple with a lot of white space and has all the relevant information on the home page. Users can easily find out about the next steps and click on the option that they want. A huge part of creating a positive user experience is keeping the website updated and making sure that it does not require a lot of upgrades over time. As you can see, the Go West web page has made it easier for users to look up all the changes made due to the COVID-19 pandemic and plan accordingly.
Other than that, the website is also designed to look timeless no matter what trends come and go in the web design industry and will engage visitors with its minimalism. If you want to look up another example of good UX, you can go through Yelp's web page. You will find very specific search options as well that will give you the exact results. The website also lets users access Google Maps so it becomes easier to check locations and their reviews.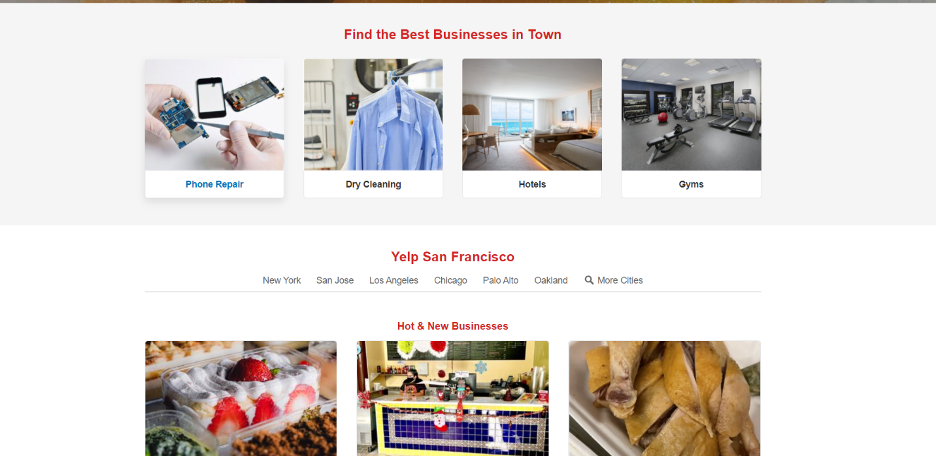 Image Source: yelp.com
Why UX?
Basically, when you invest more in UX, you can gain quite a few advantages that could give you an edge in a highly competitive market. With better user experience, you can reduce the bounce rate of your website, which means that visitors might be convinced to explore more about your business instead of leaving. This could also lead to more conversions as people may be likely to make a booking if the steps are easy to follow.
You might also cut the operational costs as less visitors would be making calls or filling forms to find answers to their questions. In the end, while you cannot ignore UI, it is a good idea to focus on UX in your web design.
Writer Bio
I love writing. If someone asks who Anthony Scott is my colleagues and friends will tell you that I'm a geek into gadgets, photography and software. I like to find out how things work, and if possible write about it. I'm new in this field of content writing, and I hope I can succeed in convincing readers with my writing.